PRODUCTION
FABRICS
Each article of the Moretta collection is manufactured in a dedicated department.
The process begins using tubular Knitting machines which wave thousands of threads together. These machines have different diameter dimensions that guarantee the correct size while avoiding side seams and offering the comfort and high wearability of every item.
Only top quality natural fibres are employed: wool, pure silk,combed cotton and lisle cotton yarn. The lisle cotton yard is made with the best extra long fibers spun in Italy in the spinning mills belonging to the Italian Consortium of the lisle cotton yarn.Special labels are added in the final steps of production.
Our wollen products ensure all the softness and comfort of Merino wolls and the luxury of silk.
The accuracy of the production process allows us to reach the highest levels of quality and elegance following the philosophy that has always guided our production.
The production chain is entirely Made in Italy.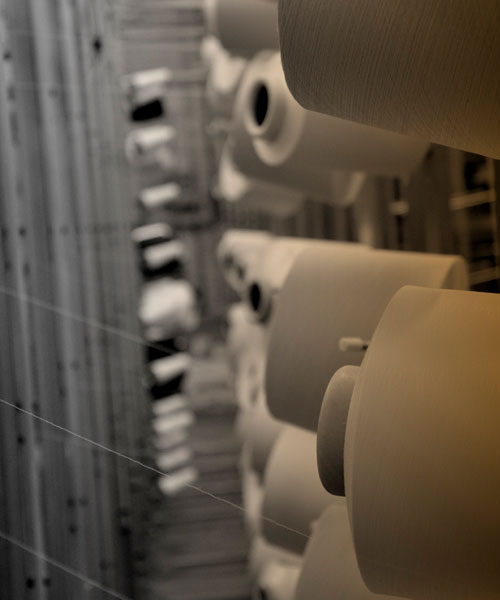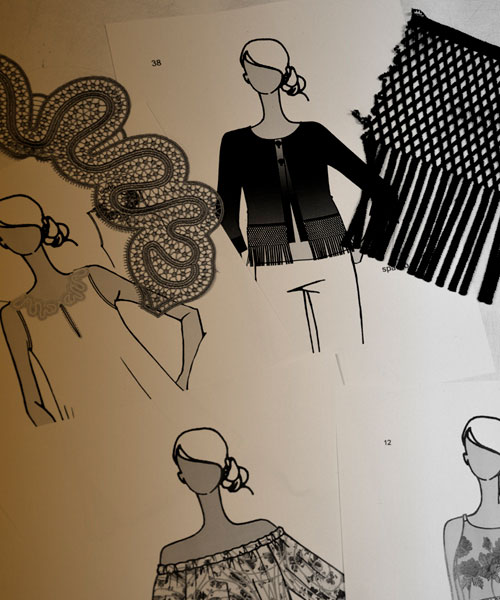 DESIGN AND
PRODUCTION
The highly qualified staff of our design department create our new seasonal collection as well as our men's and woman's basic collection constantly renovating it with laces and exclusive finishing touches. It is at this point that ideas become real: colours are studied ,new sophisticated details are created, sketches are drawn , models are developed and finally the first model samples are realized.
The basic woman collection offers a simple and discreet type of lingerie made precious by laces and rich finishings.
The fashion collection is dedicated to the constant innovation of the look in order to create the perfect outfit for every occasion.
The men's collection offers a wide range of underwear including slips and boxes.
Once more all the items are made only with highest quality fibers: cotton, jersey, lisle cotton, light or heavy plush cotton ,Merino wool and silk and , of course elastam for the sport collection.
These underwear items may be different in fabrics and design but they are all classy and trendy.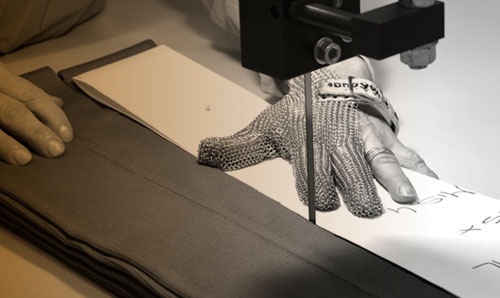 CUTTING
AND ASSEMBLING
Our items are generally cut by specialized computerized machineries that ensure high precision cutting however some items of the fashion collection are cut by hand with special shearers by our highly qualified staff.
After being cut and numbered our items are ready to be assembled in our factory dedicated department where skilled hands realize each creation with the utmost care and precision.

QUALITY
CONTROL
Quality is constantly controlled throughout the production process and before ironing seams and fabrics are checked once more.

IRONING AND
PACKAGING
Once ready our products are ironed in the dedicated department .Some are ironed,folded and packed by automatic machines.
Our fashion collection items are folded,packed and labelled exclusively by hand.

STOREHOUSE
AND LOGISTICS
Our products get their barcodes and are placed in a dedicated storehouse ready for delivery.
Shipping to destinations in Italy and abroad are by specialized couriers on a daily basis.